About camlock SYSTEMS
After three generations of locking innovation, we've become industry experts. We've spent the last 100 years perfecting our craft, to offer the best mechanical and electronic locking solutions on the market.
Our reputation for quality is built on the development of new technologies, gaining industry accreditation, and building a global team of highly experienced staff.

But it doesn't stop there.

We are always listening to our customers so we can continue to innovate and deliver market-leading solutions to the intelligent cabinetry market and their users.
Global company,
local home
With offices in the UK, USA and Taiwan, we serve customers in over 140 countries spanning across the major continents
including Europe, Africa, Southern Asia, and North and South America.
Our dynamic, international team offers something different: The flexibility of a small, agile company, with the global footprint and technical expertise of an international corporation.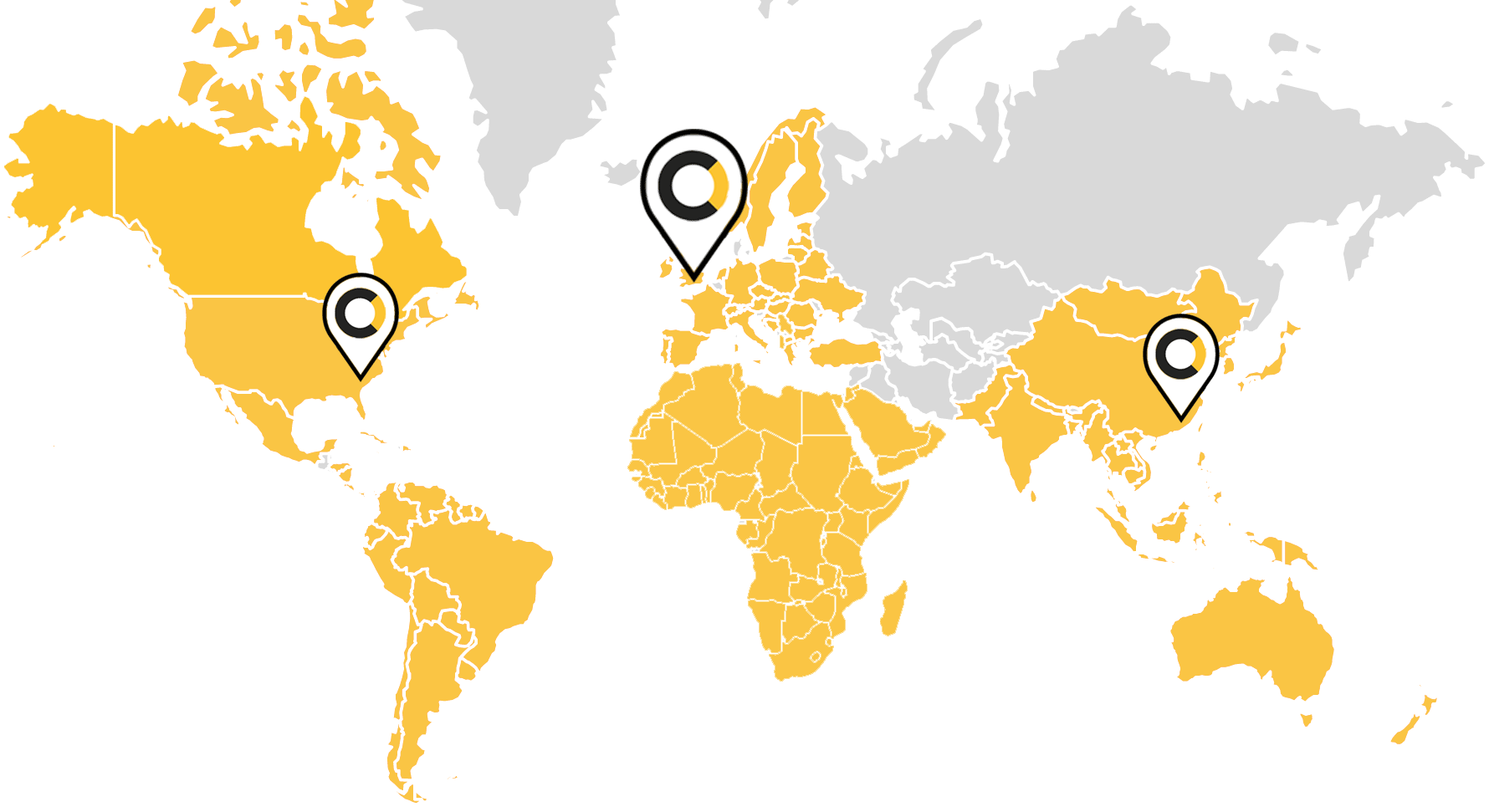 Locks we
manufacture annually
Customers
around the world
Customers' keys
cut every year
EXPERTISE
We know locks inside out and when it comes to our customers, we believe that one size does not fit all.
Whether you are an existing customer encountering a pressing security threat, or a potential customer refining a new product development - our first step is always to listen, before we consult.
Because we see security as a whole - not just the design and implementation, but the entire cabinet with all of its components - we offer a unique insight into locking systems that our customers value.
Talk to us →
IN-HOUSE Design, personal consultation
As developers of locking technology, our customers can take full advantage of our in-house engineering capabilities:
Customising existing Camlock products
A direct line to technical consultancy
Ground up, custom product development specific to you
Achieve specific accreditations through collaboration with us
Patented solutions, benefiting from added key control security
Use of our key management services
Request a consultation →
How it all started
We're proud of our history. As a family-owned business now in its third generation, we've had time to perfect our craft and develop the products our customers really need.

What started as a humble locksmith in the South East of England 100 years ago has grown into a global business that develops, manufactures, and distributes smarter locking systems around the world.
We have got to where we are today by listening to our customers and developing technologies and services that solve their problems - whether it's a security threat or key management.